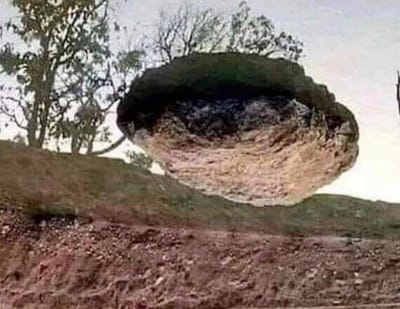 Biography
Brian has been a Local Authority foster carer for over 25 years. Along with his wife they have provided long term foster care for large sibling groups. They have been the Special Guardians of three girls that they previously looked after and continue to provide foster placements. They currently have one permanent placement. Brian is the Chair of Bedfordshire Foster Care Association.
Brian has been Virtual School Head in two English Local Authorities and was one of the Virtual Heads who was on the Department for Children, Schools and Families national pilot. He was also closely involved in national pilots on One to One Tuition, Multi-Therapeutic Treatment Foster Care and the Assisted Boarding School Pathfinder.
Brian has given oral evidence to the All Party Parliamentary Working Group on Adoption and Fostering on Looked After Children's Educational Achievement (2007), Looked After Children's Achievement (2010) and the All Party Parliamentary Group on Fetal Alcohol Spectrum Disorders on the impact that FASD has on family life and education (2016 & 2018). He was chosen as one of four foster carers to give oral evidence in Parliament to the Education Select Committee inquiry on the future of fostering (2017) and contributed to the development of Social Worker CPD on securing permanence for Children in Care for the Department for Education (2017). Brian also represented people impacted by FASD at the launch of a national inquiry into the implementation of health advice regarding FASD in Parliament and was a contributor to the FASD UK Alliance discussions with the Deputy Chief Medical Advisor about supporting those affected by FASD and also Adoption UK's Ministerial Round Table discussion focusing on Post Adoption Support, the Education of adopted children and FASD (2018). In 2020 Brian is writing the English Prevent FASD school PSHE material for launch in 2021.
He has written academically for the FASD Trust and the Corum BAAF journal on the Impact that FASD has on education and learning in the UK. He has also appeared on FASD documentaries for the BBC & FASD Trust.
He trained and practiced as a teacher for over 25 years His experience covers Humanities Education, Careers Education and Guidance, Young People's Voice and Leadership and he was England's only Advanced Skills Teacher for Enterprise Education. He has been a trainer and consultant since 2013, contributing to a number of national initiatives in England and Wales.
Experience
Current -
Independent Trainer and Consultant;
Expert member of steering panel NHS / Seashell Trust project on best practice FASD Training and shared UK glossary
Member of the National FASD UK Alliance steering group
Assessor & Verifier for Industry (Vocational) Qualifications
Foster Care Associates Fostering Panel Member East Midlands Region
Associate Trainer, Kate Cairns Associates / KCA – FASD, Trauma, Resilience, Emotional Coaching, Un met Attachment needs, Attachment Aware Schools, Behaviour, Secure Base & Sexualised Behaviour Training. Assessment of collaborative online learning Levels 2 to 4.
Foster Carer; Bedfordshire County Council / Central Bedfordshire Council / Bedford Borough Council & Chair Bedfordshire Foster Care Association
2016-2017 SCOPE Fostering Panel Member Eastern Region. (This fostering service has now ceased to operate)
2015 - 2020 Member of the Associate Reference group for KCA Training & Consultancy. Training Author for KCA. National lead for KCA on various Attachment Aware Schools Projects
2013-2019 Foster Care Associates Fostering Panel Member Eastern Region (Movement of the area office to an inaccessible location)
2013-2017 Governor Glebelands Primary School Chatteris Cambridgeshire (Now a Primary Academy)
2011- 2013 Director of Education, Trainer and Consultant; The FASD Trust (End of collaboration, the charity has now ceased to operate)
2010-2011 Visiting tutor CPD Course on Looked After Children for Designated Teachers at Homerton College, Cambridge University & Cambridgeshire Virtual School (End of collaboration)
2009- 2013 Head of the Virtual School for Looked After Children; Peterborough City Council & consultant to DCSF pilot (Voluntary redundancy)
2008 – 2009 Head of the Virtual School for Looked After Children; Dudley Metropolitan Borough Council & DCSF Pilot Head, Assisted Boarding School Pathfinder Project, Multi-therapeutic Foster Care DCSF Project, (Moved on to Peterborough role)
2007 – 2008 School Improvement Consultant; Bedfordshire School Improvement Partnership / Bedfordshire County Council – Enterprise education, Student Voice and Leadership (End of secondment)
2005 -2017 Chair of England Advisory Committee; the Fostering Network (End of collaboration)
2004 – 2008 Advanced Skills Teacher - Enterprise Education: Bedfordshire County Council based at Hastingsbury Business & Enterprise College (Moved on to Dudley role)
1990 – 1994 Parent Governor John Gibbard Lower School Sharnbrook Bedfordshire (Daughter moved to Middle School)
1988 – 2004 Teacher, Assistant Head of Year, Head of Carers Education & Guidance, Assistant Head Teacher: Hastingsbury Upper School & Community College / Hastingsbury Business & Enterprise College, Bedford - Geography, all Humanities subjects, Travel & Tourism, IT, Duke of Edinburgh's Award Scheme, Student Exchange Programme USA. Staff Governor. (promoted to AST)
1984 – 1988 Teacher, Head of Consortium Learning; Orwell High School, Felixstowe – Geography & work related learning, Duke of Edinburgh's Award Scheme (moved on to Hastingsbury)
Qualifications
Advanced Skills Teacher; Department for Education and Skills 2004
Cert of Professional Development Best Practice Research Scholarship ~ Student Voice and Leadership; Department for Education and Skills 2001
Cert of Professional Study ~ Careers Education and Guidance; University of Cambridge 1995
MA in Management (Education); Open University 1994
Post Graduate Certificate in Education (Secondary) with Distinction in Educational Theory; University of Leeds 1984
BSc in Applied Geography CNAA; Coventry (Lanchester) Polytechnic 1983
Publications
RISK PSHE Programme for schools and community groups to prevent FASD in young people June 2020
Contributor to NoFAS UK CCGs are failing Government Policy on FASD Discussion document based on freedom of information requests presented to the APPG of FASD in Parliament NoFAS UK 09/05/2019
'I know that I am in my own world; it's ok, they know me here': the challenge of coping with FASD in educational settings. Adoption & Fostering Vol 39 (3) Oct 2015 Sage Publications / Coram BAAF – Coram / BAAF FASD journal
Attachment & A Secure Base Training programme KCA Oct 2015
FASD 'Long morning after' training programme on FASD KCA from 2011 with annual updates
FASD e-learning Level 3 & 4 KCA May 2015
'All About Me' – FASD workbook for 8 to 14 year olds FASD Trust 2013
Contributor to final Report on Virtual School Heads Project Bristol University / Department for Education 2008
Best Practice Research Scholarship – Promoting Student Voice and Leadership Department for Education 2001
Various articles on Geography for Times Educational Supplement